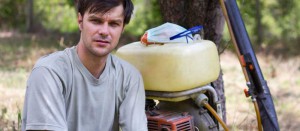 CEOS Pest Control Works diligently to ensure Top-Quality Solutions in the areas that we operate
CEOS Pest Control Services is one of the leading pest control companies currently in Midland,Texas USA offering a greater reach than any other, and providing innovative services and solutions in the region, employing highly qualified pest control professionals. We have been helping Texas businesses and residents treat pest problems and are one of the most flexible pest control providers in the areas we operate.
Our mission is to protect people and preserve Environmental health and Safety of lives; by providing solutions that allows for public health, and preserve the environment through efficient and sustainable pest control services. CEOS Pest Control Services offers a complete range of pest control services and solutions for commercial and residential properties, including but not limited to common pests such as rodents, flies, insects, bed bugs, and mosquitoes
We offer a customer-centric service , and our services applies both preventative and responsive strategies to enhance your business protection through a consistent, continuous pest management program.
CEOS Pest Control utilizes integrated pest management solutions. We can achieve optimal control of any pest situation with minimum environmental impact. It is a necessity in today's environmentally conscious society. With many environmental issues confronting us all, we believe that professionals conduct pesticide applications using best practices.